HomeSlice turns weddings and corporate events into epic dance party celebrations!
Drawing upon years of experience in working with hundreds of customers in the past, we customize the entire evening to suit your preferences. This is one of the biggest days of your lives, and we take it very seriously.  We will take time to discuss your vision.  You are working directly with the musicians and emcee of the group eliminating the possibility of any potential miscommunication when using a middle person.  We make ourselves available for you whether you have a question or just need some advice.  If you have a wedding planner or event coordinator, we welcome working with them as well.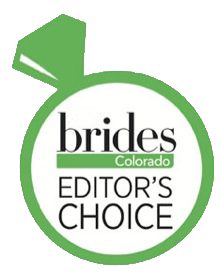 HomeSlice utilizes a state-of-the-art digital sound system and lighting equipment which is run by our dedicated engineer.  The sound system accommodates most any size of events, rooms and outdoor spaces. Our sound engineer ensures that the music level is at an appropriate level based on the size of the room so everyone will have a great time.  We provide wireless microphones for announcements if you need them.  You are certainly welcome to provide your own emcee.  However, HomeSlice is happy to emcee and to help the flow of events.  We have many years experience with "reading the crowds", making minor song changes on the fly keeping the dance floor packed and providing your guests a great time.  We generally combine multiple songs together as a non-stop medley to keep the dancing going.  We'll provide you a list of songs and ask which songs you prefer, or not prefer, and we'll take it from there.  If your song request isn't already in our music library, we'll learn it and have it ready to rock for your big day.  Feel free to contact us for more details.  We provide a single source solution for your full day.  When you hire HomeSlice for your event or reception, you have the option for ceremony music, dinner or jazz music, along with the award winning nine-piece group to keep your guests dancing for hours.
The Top 5 Reasons to Hire Us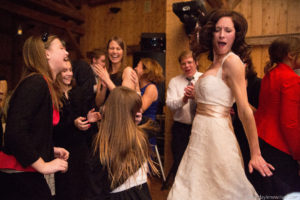 1. People are going to LOVE it.
From rave reviews to packed dance floors, we seem to make quite an impression on our customers as well as their guests. However, our number one priority is always to convert your vision into a dream come true – making it a day you will never forget.
2. We have performed hundreds of private events.
We have an abundance of experience in performing weddings, private parties, and corporate events in Colorado and surrounding areas since 2002. Let's just say we know how to rock the party!
3. Award Winning Talent
HomeSlice is full of exceptional musicians with a wealth of performance experience and recognition. We have some members that we recruited from their top musician positions in Las Vegas, and even Australia, while many members have done international tours with major productions and radio play. Many of our musicians are in the Denver Broncos Band. Our sax player is the official solo sax player for the Denver Broncos Stampede Band.
4. Musical Selections
We have an extensive song selection list. Our performance options can range from one to nine members (when used at the same event) with experience in playing a variety of musical styles that appeal to guests of all ages. We have a variety of options for your event that is right for you.
5. Flexibility
HomeSlice brings the party from the first downbeat; there is a time for dancing and a time for you guests to have conversations while dining. Not only do we cater to the atmosphere, but we also understand the importance of sound level monitoring. Reading the audience to "kick it up" and when to settle down is an art of "playing to the room" that takes many years of experience.
HomeSlice Audio Demo
HomeSlice Acoustic Trio (Cocktail Hour)
HomeSlice Jazz Duo (Cocktail Hour) – also can add drums and even sax to really get funky